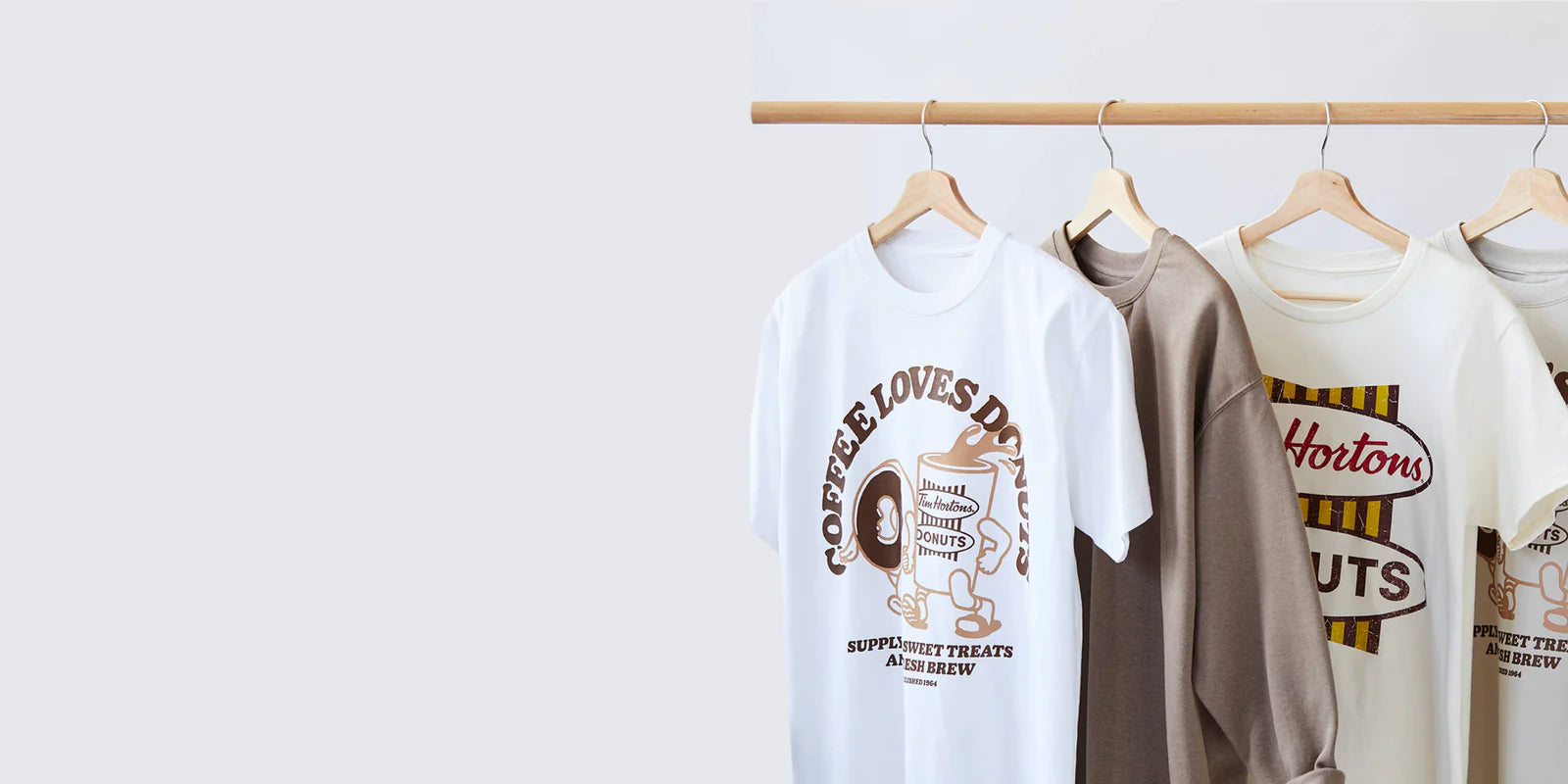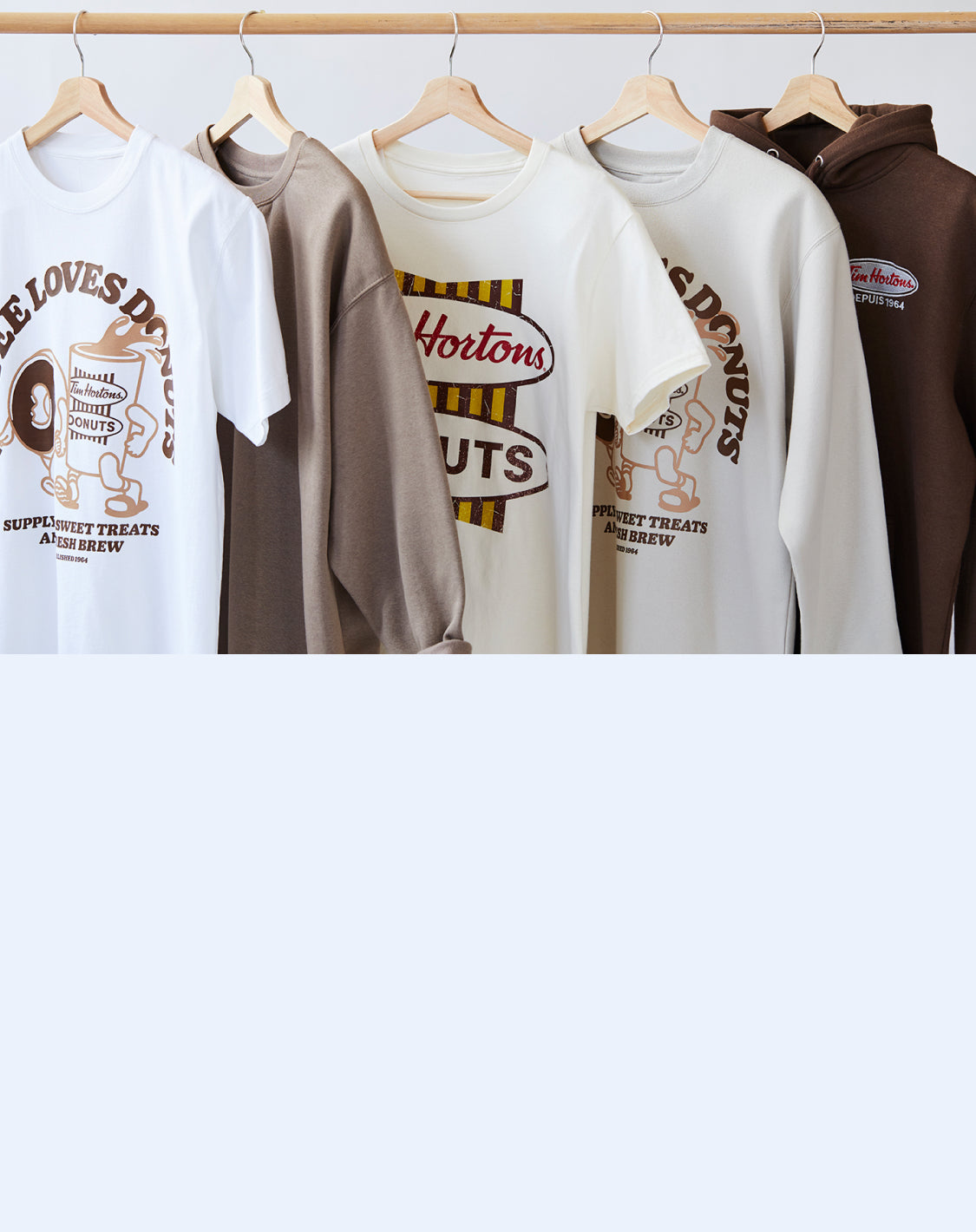 About TimShop
Bring home your favourite Tims flavours, or grab the latest Tims Merch and take that Always Fresh feeling with you all day.
Always fresh, right at home
Great taste is worth celebrating—and we mean that in more ways than one.


TimShop, our new online store, was created with one simple goal in mind: to bring the flavour, fun, and convenience of Tim Hortons right to your front door. We're incredibly proud to be part of the day-to-day lives of Canadians. TimShop is all about making our products work for you—on your schedule and in your style. From the perfect cup of coffee brewed your way, to fun and cozy outfit options for your everyday, we're here to add a splash of comfort and joy to the little moments.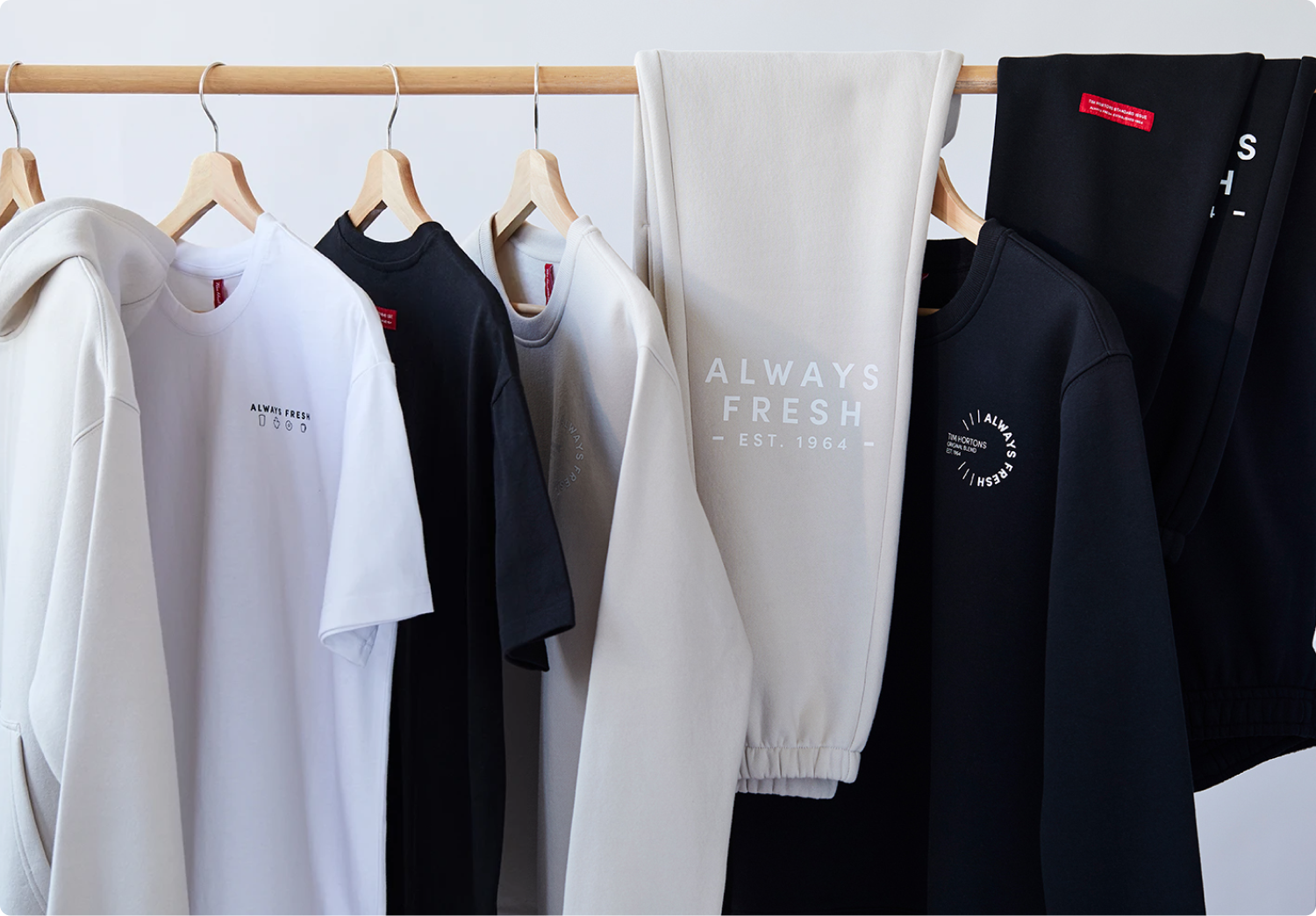 Tims Merch
Can't get enough Tims? Add some of that classic Canadian flavour to your closet with our fun apparel and accessories.
Whether you're looking for a colourful pick-me-up or a hearty helping of nostalgia, we've got a collection just for you. Browse our unisex sweatshirts, joggers, t-shirts, caps, and more to find the perfect gift for yourself—or that special Tims lover in your life.
Shop Now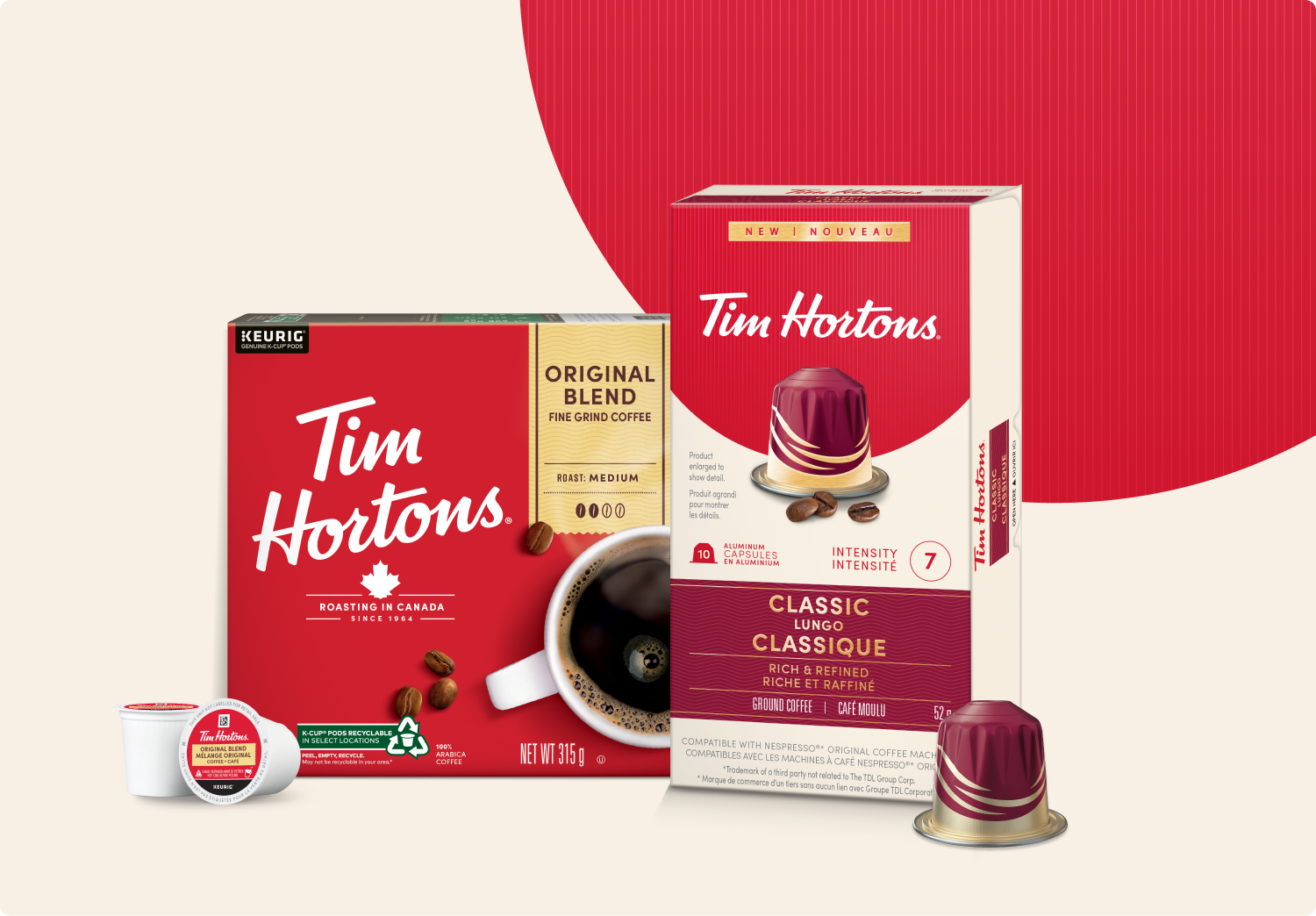 Tims at Home
Enjoy the rich flavour of Tims Hortons in the comfort of your own home. 


However you like to brew, TimShop has got you covered with Roasted Ground Coffee, K-Cups, and Nespresso-compatible capsules. Bring home that classic Tims taste or find your new favourite flavour by browsing our Tims at Home coffee and teas.
Shop Now