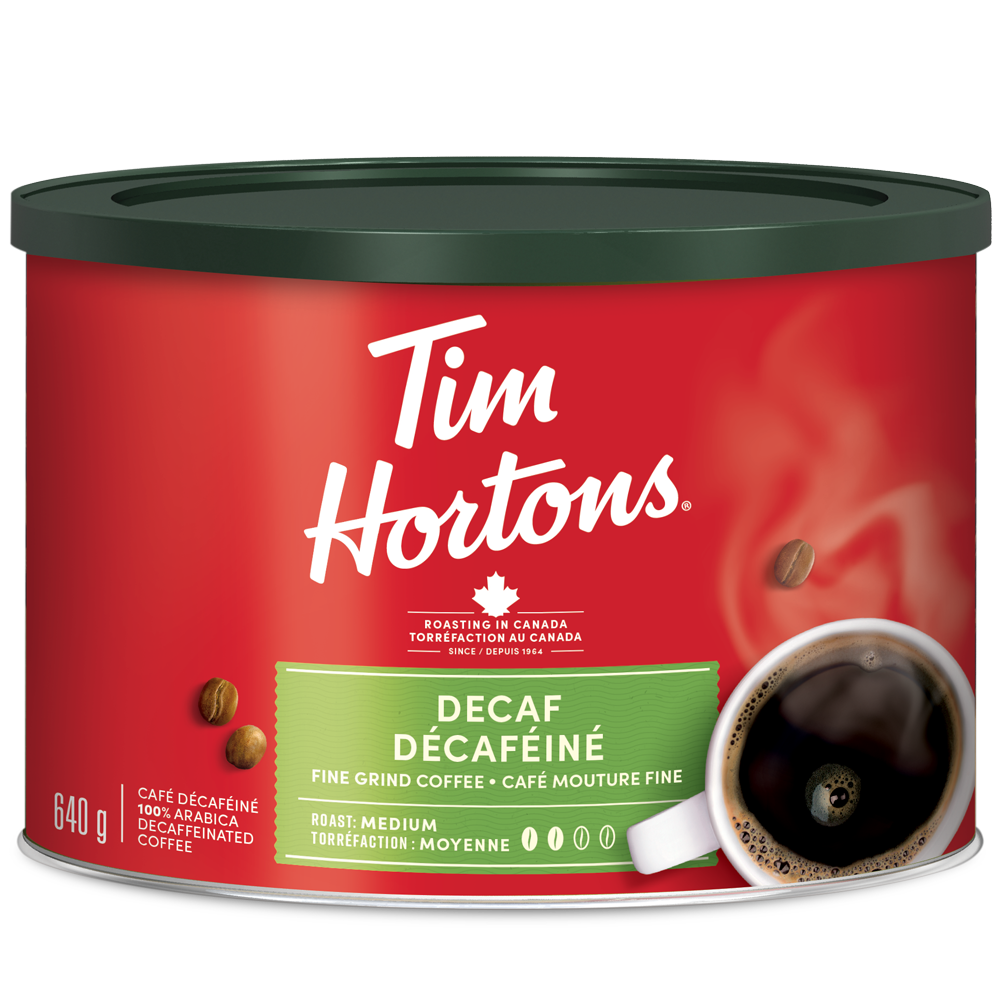 About this coffee
Since 1964, we have been committed to serving a great cup of coffee. The signature flavour in every cup of Tim Hortons Original blend Coffee is created using our own unique blend of 100% Arabica beans.
Selected from the world's most renowned coffee growing regions, our beans are expertly blended and roasted with care to deliver that consistent Tim Hortons taste every time. 100% Arabica beans, decaffeinated by the Swiss water Process to preserve our signature flavour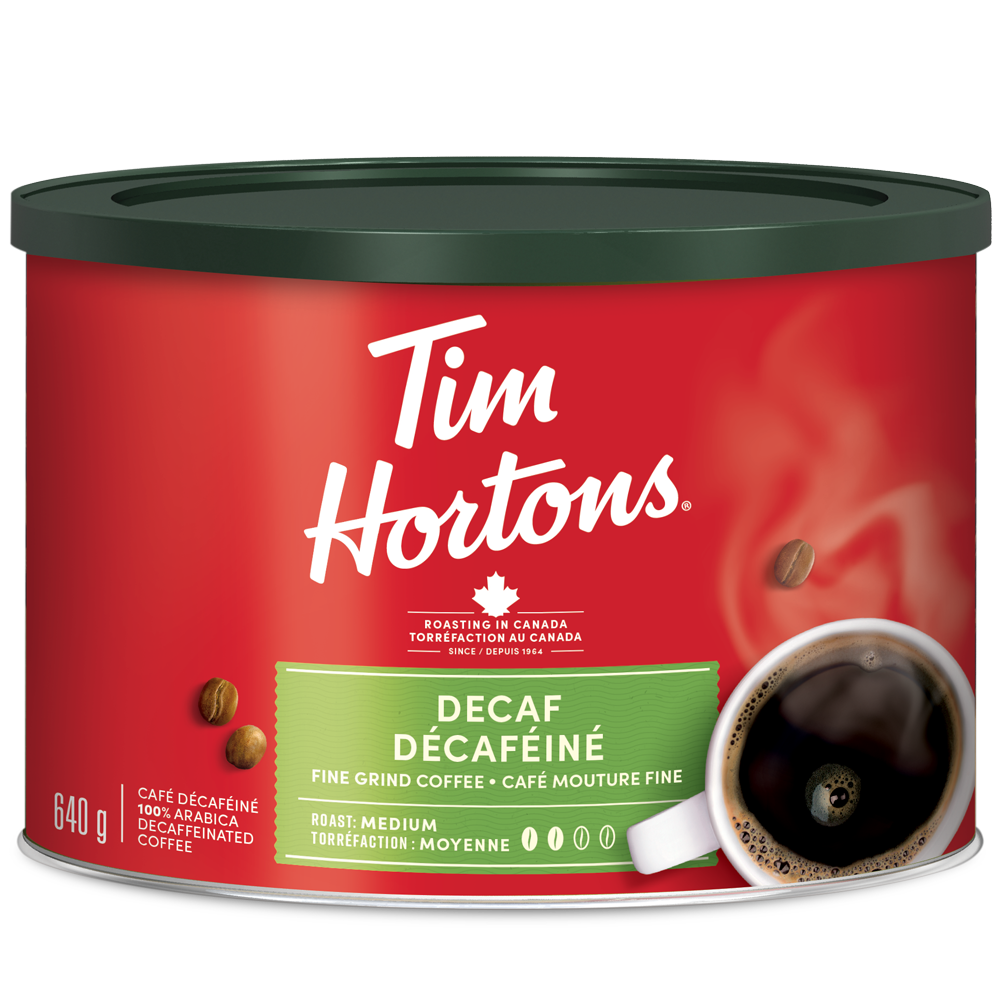 Be the first to leave a review for the
Decaf Fine Grind Coffee
This product is rated 0 of stars.